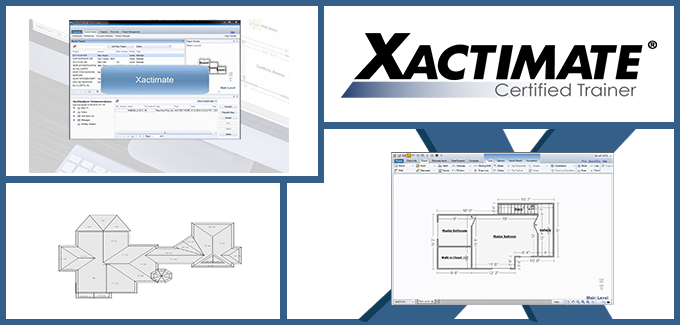 Our Xactimate 28 classroom course gives you valuable, hands-on training from a certified Xactware trainer who will help you quickly learn how to make the most of this essential adjusting and estimating software. Our Xactimate training is held in various cities throughout the U.S., including our Kansas City headquarters.
You'll learn how to quickly and effectively make the most of this essential software. Our trainings are held in various cities throughout the U.S., as well as at our Kansas City campus. Train to Adjust's Xactimate 28 course is taught in a classroom setting by an Xactimate-Certified Trainer, the way Xactimate was designed to be learned.
This is our flagship product and our instructors are certified and approved by Xactware to teach their estimating software in the most comprehensive and logical way.
Your Xactimate 28 classroom course includes the Xactimate 28 mousepad and textbook (a $65 value) as part of your tuition.
Course Overview
This course is designed for new to intermediate Xactimate users. Students will acquire the knowledge and the skill to quickly create accurate estimates using a variety of Xactimate tools. Students will also be taught the most efficient ways to set-up, dimension, scope, and deliver professional estimates, while at the same time, preparing students for the Level I and II certification exams
A Xactimate Training textbook and mousepad are included with your course registration. Site times and addresses for training may vary, but course times are:
Day 1 – 9:00 AM to 5:00 PM

Day 2 – 9:00 AM to 5:00 PM

Day 3 – 9:00 AM to 3:00 PM
A working version of Xactimate 28 or Xactimate Demo must be installed prior to attending class.
Download Free Materials
These materials will help you in your classes.